VMware is a pivotal player in the world of cybersecurity, providing a range of software and applications for virtualization. Virtualization is the process of creating a software-based, or virtual, representation of something, such as virtual applications, servers, storage, and networks. It is the single most effective way to reduce IT expenses while boosting efficiency and agility for all size businesses.
VMware is a subsidiary of Dell Technologies, that provides cloud computing and virtualization software and services. It was one of the first commercially successful companies to virtualize the x86 architecture. VMware's desktop software runs on Microsoft Windows, Linux, and macOS, while its enterprise software hypervisors for servers, VMware ESX and VMware ESXi, are bare-metal hypervisors that run directly on server hardware without requiring an additional underlying operating system.
History of VMware
VMware was founded in 1998 by Diane Greene, Mendel Rosenblum, Scott Devine, Edward Wang and Edouard Bugnion. The first product, VMware Workstation, was delivered in May 1999, and the company entered the server market in 2001 with VMware GSX Server (hosted) and VMware ESX Server (hostless).
In 2003, VMware launched VMware Virtual Center, the VMotion, and Virtual SMP technology. 64-bit support was introduced in 2004. In the same year, the company was acquired by EMC Corporation for US$625 million. VMware ESX Server 1.5 was released in 2004. VMware Player was announced in 2005 as a free product.
VMware and Dell
In 2007, EMC Corporation, VMware's parent company, was acquired by Dell Inc. As a result, VMware became a part of Dell Technologies. Despite this acquisition, VMware continues to operate as a separate entity, providing virtualization and cloud services and software.
VMware's relationship with Dell has allowed the company to expand its product offerings and improve its technology. The partnership has also enabled VMware to leverage Dell's extensive hardware and software resources.
VMware products
VMware offers a wide range of products for different areas of information technology. These include but are not limited to VMware vSphere, VMware Horizon, VMware Workstation, VMware Fusion, and VMware NSX.
Each of these products serves a unique purpose and is designed to solve specific problems. For example, VMware vSphere is used for creating and managing virtual machines. VMware Horizon is used for managing virtual desktops and applications. VMware Workstation and Fusion are used for running multiple operating systems on a single physical machine.
VMware vSphere
VMware vSphere is the brand name for VMware's suite of virtualization products. At its core, vSphere is a combination of two things: VMware ESXi, a type 1 hypervisor, and vCenter Server, a centralized management tool.
VMware vSphere transforms physical hardware (servers) into a shared mainframe-like structure, allowing for resources to be allocated flexibly across various workloads. VMware vSphere uses the power of virtualization to transform datacenters into aggregated computing infrastructures that include CPU, storage, and networking resources.
VMware Horizon
VMware Horizon is a complete solution that delivers, manages, and protects virtual desktops (VDI), applications, and online services from a single platform. It gives end-users a new way to work, offering them the freedom to work from anywhere, on any device – while providing IT departments with the tech they need to ensure all data and systems are protected and manageable.
VMware Horizon is built on the VMware vSphere platform, enabling users to extend the power of virtualization from the data center to devices. VMware Horizon provides IT with a new streamlined approach to deliver, protect, and manage Windows and Linux desktops and applications while containing costs and ensuring that end users can work anytime, anywhere, on any device.
VMware and cybersecurity
As a leader in virtualization and cloud services, VMware plays a crucial role in cybersecurity. VMware's products allow businesses to create secure and isolated environments where they can run their applications and store their data.
VMware's security model is based on the concept of "least privilege", which means that each component of a system has only the privileges that are necessary for its function. This reduces the attack surface and makes it harder for attackers to gain access to sensitive information.
Micro-segmentation
One of the key cybersecurity features offered by VMware is micro-segmentation. This is a method of creating secure zones in data centers and cloud deployments that allow you to isolate workloads from one another and secure them individually.
Micro-segmentation is enabled by VMware NSX, which is VMware's network virtualization and security platform. NSX allows you to create virtual networks and enforce fine-grained security policies at the level of individual workloads.
Secure Access Service Edge (SASE)
VMware also offers Secure Access Service Edge (SASE), a cybersecurity framework that combines network security and wide area networking (WAN) capabilities in a single cloud-based service. SASE provides secure and fast cloud-based network services to all enterprise resources, regardless of their location.
SASE is delivered through VMware SD-WAN by VeloCloud, which provides a cloud-delivered, secure, and software-defined wide area network. This allows businesses to simplify their network architectures and improve network performance.
Conclusion
VMware is a key player in the world of virtualization and cloud services, providing a range of products that help businesses improve their IT efficiency and security. From creating and managing virtual machines with VMware vSphere, to securing data centers with micro-segmentation and SASE, VMware offers a comprehensive suite of solutions for modern IT needs.
As the world becomes more digital and interconnected, the role of VMware in cybersecurity will continue to grow. By providing secure and efficient solutions for virtualization and cloud services, VMware is helping businesses navigate the complex landscape of modern IT.
This post has been updated on 17-11-2023 by Sofie Meyer.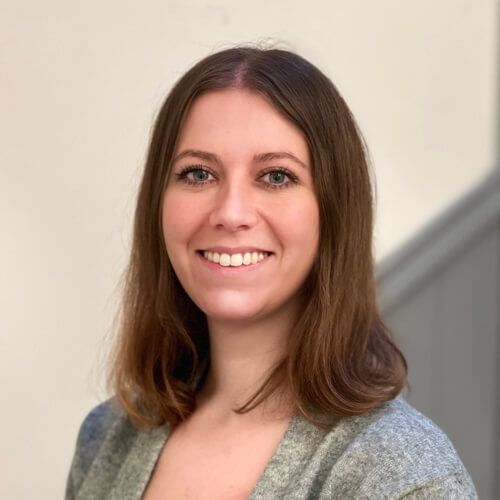 About the author
Sofie Meyer is a copywriter and phishing aficionado here at Moxso. She has a master´s degree in Danish and a great interest in cybercrime, which resulted in a master thesis project on phishing.
Disclaimer: This page is generated by a large language model (LLM). Verify information, consult experts when needed, and exercise discretion as it may produce occasional inappropriate content.